The need for stove might arise at the most inconvenient of times. On a cold winter's morning, when you turn the stove on, the coils don't warm up. When you need us the most, you can count on A-One Appliance Repairs. We are aware of the inconvenience caused by a malfunctioning stove and ensure that your house is treated with the utmost care and respect.
We can fix the gas stove repair or electric stove that has broken down. We provide professional stove repair services that are part of a range and part of an oven, as well as cooktops that are stand-alone appliances. Even whether it's late at night or on a public holiday, our emergency repair service in Long Island will take care of your problem.
Make sure there isn't an issue with your homes electrical or gas supply before it gets worse. There may be no need to be alarmed. However, if that isn't the issue, you may always get in touch with us. We've been in the oven and stove repair business for over two decades, so you can be confident that we'll do a great job.
Opt for an Induction Stove Instead of a Gas Stove
Traditional stoves have been replaced with high-end induction cooktops from manufacturers like Admiral and Bosch in the kitchens of many Long Island homeowners who are renovating their cooking spaces and avoiding stove repair services. To put it more simply, induction cooktops heat your pots and pans directly using electromagnetic induction rather than passing them over a gas ring or an electric coil. These cooktops are pretty famous for a variety of reasons, including the following:
When it comes to cooking, induction stoves are a fantastic choice for those who don't want to spend the day slaving over a hot stove in the middle of the summer. 

Because induction stoves only get hot in the area around the pot, they are a safer option if

you have small children or pets in the home.

Induction cooktops also heat up quickly and can boil water in about half the time as their gas and electric counterparts.

Induction stoves are an excellent alternative for cooks who don't want to spend a hot summer day standing over a hot stove.

Cooktops that use induction technology are ideal for residents of Colorado who are interested in reducing their overall energy use and its associated carbon impact.
However, induction cooktops, like many other types of appliances, are prone to a variety of vexing problems. Knowing where to seek a straightforward solution might be helpful in the event that anything goes wrong.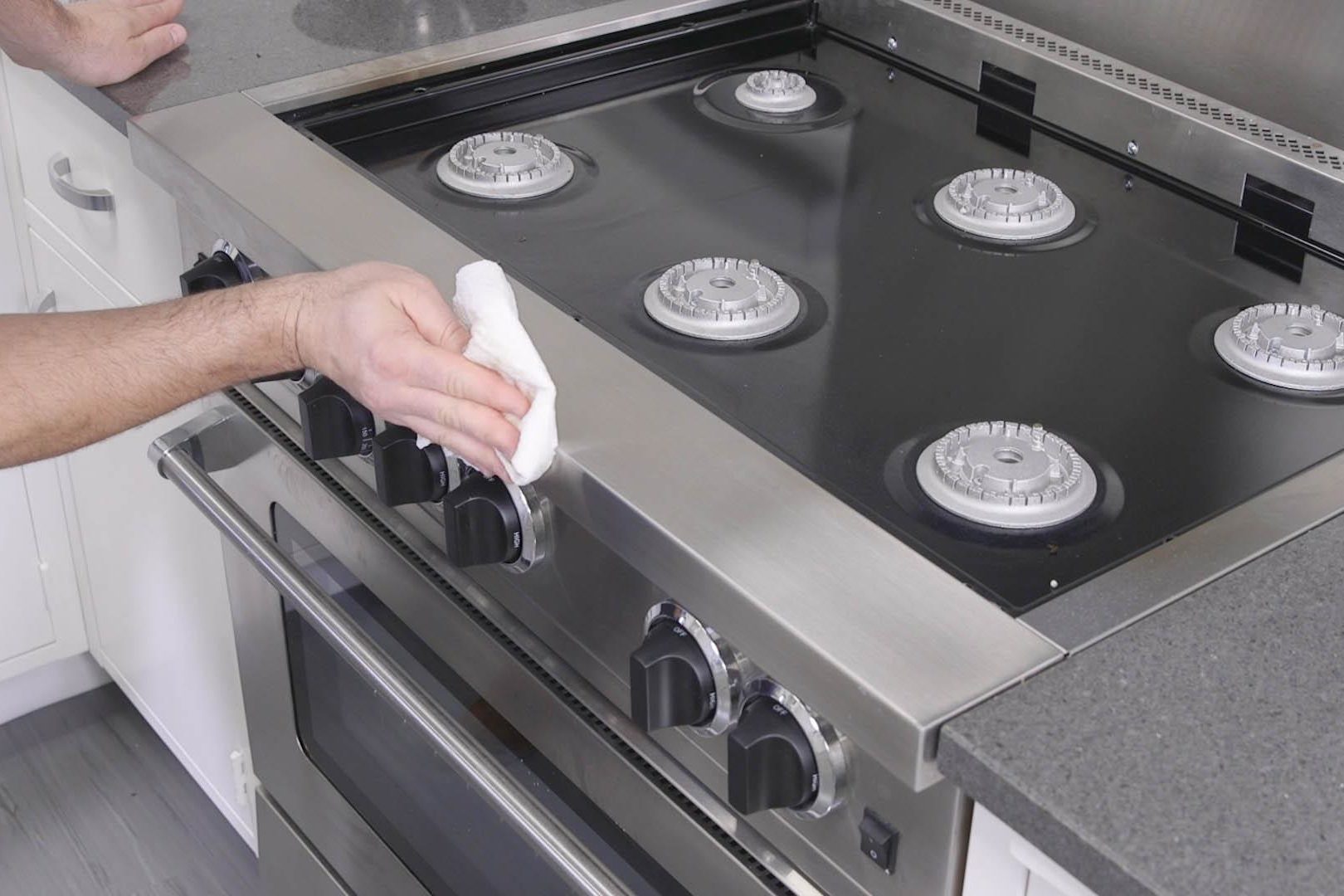 Most Common Problems with Stove That We Repair:
The gas burner won't ignite
The gas burner's heat is coming on very gradually
The electric burner won't ignite by itself
The induction element will not warm up.
The ticking sound coming from the gas stove top
The temperature cannot be adjusted.
Types of Stoves We Repair
We are aware of how aggravating it may be if your cooktop suddenly stops working. If you do not have it, there is nothing you will be able to achieve in the kitchen. Because it is not an easy job, you should get help from the best appliance repairs services providers like at A-One Appliance repairs. You may reach them by calling their number. The stove repair services offered by A-One Appliance Repair are performed by specialists that have considerable expertise and experience in the repair of a wide variety of gases, including the following:
Desktop Gas

Gas Stove

Electric Stove

Induction Hob

Ceramic Hob

Built-In Hob
Troubleshooting Tips for Faulty Stove
When it comes to a gas or electric stove, most people understand how to troubleshoot. As a result, the tactics you employ to solve problems on an induction stove are different. To get your dinner preparation back on track if your cooktop stops operating, use the following suggestions.
1.
     

Position of the Pan and Its Compatibility

Induction stove employ electromagnetic fields to heat just the pan, as previously stated. If you want to use induction heating technology, your pan must be magnetically compatible. Cast iron, carbon steel, and the vast majority of stainless steel pots perform just well. A magnet may be used to check the integrity of your pots and pans. It is compatible if the magnet clings to the board. As a last precaution, make sure your pot is placed precisely in front of your flames.
2.
     

Stove Not Getting Enough Power

If your stove isn't working, examine your plug first and then call the stove repair services. It may seem apparent. After that, check to see whether your house has a broken circuit or a tripped breaker. Repair the fuses or restart the circuit breaker if necessary. The kid lock on an induction stove is supposed to keep children safe, so make sure it's engaged before using the stove anymore. It may resemble a padlock to prevent little hands from activating the device. You may be able to fix your induction cooktop by just disabling this option.
3.
     

Touch Pads That Don't Work

There are very few things you may do if the touchpad buttons on your induction stove aren't reacting the way you want them to. It is possible to injure this region by spilling fluids and other food ingredients. Any obstruction with the buttons may be eliminated by just wiping them. When everything else fails, it is possible that you may have to replace the touchpad. Any local appliance repair firm or you may purchase and return the specific component for many induction cooktop models. Your appliance's circuit board may also be to blame. The Stove circuit is a distinct component that may fail over time. For each brand of induction cooktop, finding the circuit board to diagnose and replace it may need the aid of an appliance repair firm skilled with induction technology.
Is Stove Repair Work Possible at Home?
Repairing a range or oven doesn't always have to be complicated. The answer too many of the less severe issues is as easy as checking the settings on the appliance or removing any residue that has accumulated. Continue reading to discover some quick, simple, and risk-free fixes for your stove that you can do at home.
If the oven isn't heating up, check each of the controls and the settings it has been programmed with first. You did not turn on the stove, but you did adjust the temperature. After you have verified those settings, the next thing you need to do is check to see whether the delay function on the oven timer, if it has one, has not been activated. If it does, the oven won't start heating up right away, which is something you want to avoid.
If the burners on your stove won't turn on, you may need to make one or two-minute adjustments to get them to work again. If you have an electric range, you need to check that the burner components are aligned correctly and that the prongs are in place. If you have a gas stove, you may get rid of any residues or buildup on the burners by using a hot, moist towel to wipe them clean. Before trying to ignite the stove again, make sure that you give the burners sufficient time to get totally dry or you'll have to call A-One Appliance Repairs.
Whether your oven won't turn off, check again to see if the oven control lockout has been activated. This is something you need to do if the range won't turn off. You won't be able to switch off the stove if the lockout function has been activated, which is a safety precaution that is often included on more recent types of ranges. This function is designed to prevent youngsters from inadvertently altering the oven's settings. Review the instruction handbook for your range to learn how to turn off the lockout mechanism, and then give it another go.
In the event that these simple solutions are ineffective, don't hesitate to contact A-One Appliance Repair! We provide comprehensive repair services for both electric and gas ovens across the Long Island area.
Popular Stove Models We Service
Our stove repair specialists can handle the majority of notable stove brands. We provide repair services for the following top brands:
Whirlpool Stove Repair Service

Admiral Stove Repair Service

Frigidaire Stove Repair Service

Kenmore Stove Repair Service

Lg  Stove Repair Service

Kitchenaid Stove Repair Service

Samsung Stove Repair Service

Sears Stove Repair Service

Jenn Air Stove Repair Service

Bosch Stove Repair Service
For Stove Repair Services, Call A-One Appliance Repair
If your stove or cooktop isn't functioning, try some of the suggestions we've provided for troubleshooting. Induction appliances, on the other hand, may be tricky and need the use of the second pair of eyes. You don't have to give up and buy a new stove just because you can't solve the problem using these techniques.
Repairing your induction stove, cooktop instead of purchasing a new one is frequently possible thanks to the expertise of the technicians at A-One Appliance Repair, the best stove repair company Long Island. Our appliance repair experts in the Long Island region have more than 20 years of experience in the field and can-do stove repair in no time. 
Our Specialization
A-One Appliance Repair specializes in gas stove repairs and places a premium on delivering superior customer care to each and every one of our patrons. From the moment you call our office line until the moment we finish repairing your appliances, we are available at all times to answer any queries you may have. One of our experts will visit to your home at your earliest convenience to repair your appliance. Finally, we hope that the problem may be fixed at the first consultation.