Home appliances are a crucial feature of every household since they help make regular tasks easier. You may save time, effort, and energy by using these to help with your housework. Appliances are designed to consistently carry out this kind of demanding labor over extended periods of time. When they malfunction, though, they may create unending tension and irritation. The result is an unfinished home errand that will accumulate if not addressed right away. The option of whether to fix a damaged product or replace it with a new one is a costly one that demands careful consideration. And so you need to hire an professional appliance repair service that knows how to fix.
How well do common household appliances function?
A manufacturer's ability to keep design and engineering expenses low is a key selling point. The factory's bottom line is prioritized above the satisfaction of its customers, leading to low prices and bad-quality goods. New product introductions are a higher priority, and product lifespans are becoming cut down as a result. These methods are to blame for the prevalence of appliance breakdowns.
After being made aware of the problem, manufacturers took steps to rectify it. Unlike in the past, products aren't failing at a higher rate. However, modern appliances are far more eco-friendly. Dishwashers now consume approximately a sixtieth as much water as their predecessors. Dishwasher repair experts are easy to access here. Energy consumption is cut in half between a new and an old fridge after 15 years.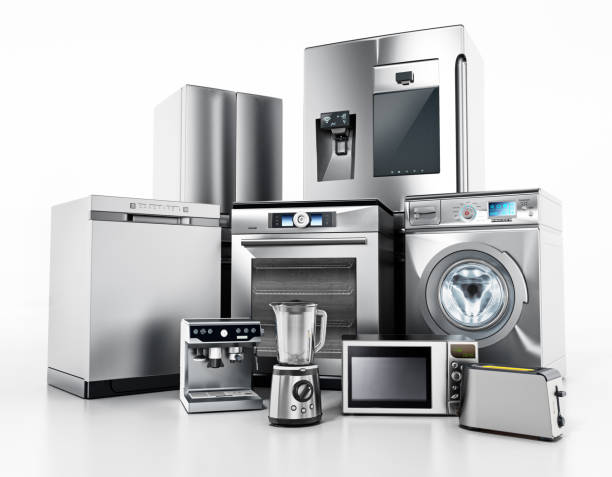 A-One Appliance Repair: Long Island's Best Appliance Repair Company
A-One Appliance Repair is a family-owned business and is one of the best Appliance repair companies in Long Island, New York. Our family has a long and distinguished history of working in the field of Appliance repair services and maintenance. Since the beginning of our firm twenty years ago, we have been providing appliance repair services for a wide range of different types of home appliances. When you choose to partner with A-One Appliance Repair Company, it results in a number of benefits. We will schedule the repair of your appliance to take place within a window of one hour, in contrast to other companies who fix appliances and make you wait all day for a technician to arrive at your home. 
Second, we are able to fix virtually all of the key home appliances that you own, even the ones that are in your house. We offer a wide range of services, some of which include the maintenance and repair of a variety of home appliances, including dishwashers repair, front-loading washers repair, ovens repair, refrigerators repair, washers repair, and front-loading washers and dryers repair. In addition, we are able to perform repairs on home appliances manufactured by any brand, including but not limited to Whirlpool, Jenn-Air, KitchenAid, Kenmore, LG, Frigidaire, and a lot of other manufacturers.
Why Should You Hire A-One Appliance Repair Services
1. You save Time
Technicians that have received proper training are more efficient in their job and won't have to make as many trips to your location to fix or replace your equipment. After the equipment has been repaired, you may have confidence that it will continue to function normally for a considerable length of time.
2. Helps You Save A Great Deal Of Money
You will be able to save costs significantly by working with an appliance repair services professional specialist. They performed an excellent job with the repairs, and the issue will be resolved for real this time. There is a diminished likelihood that you will have to get in touch with them once again.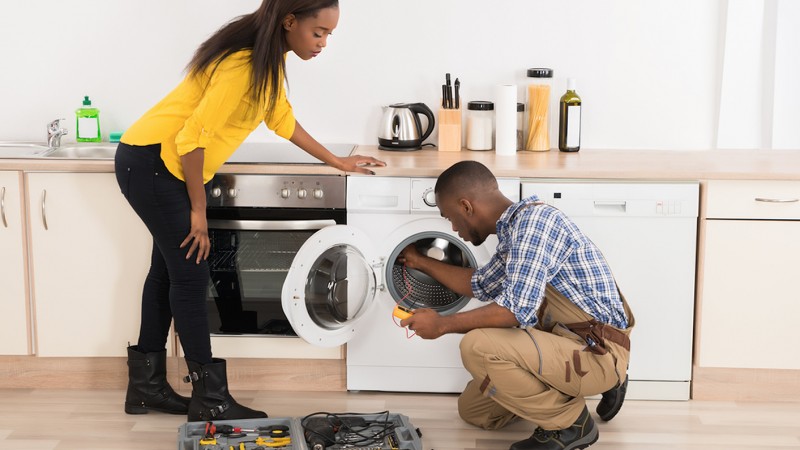 3. The Most Efficient Use of Resources
Qualified professionals from one of the best appliance repair companies, A-One Appliance Repair Services will make every effort to resolve the issue with your equipment in the quickest and most effective manner feasible. Technicians without proper training could not be as professional as certified technicians, and they might not know how to repair your equipment in the most effective way. Home warranty providers make it a point to send qualified service personnel to address any issues that may arise.
4. You'll see a Drop in Your Monthly Electric Bills
If you continue to use appliances that are causing problems, such as your refrigerator or oven, they will use a significant amount of power, which will result in an increase in your monthly energy costs. But if you get a skilled specialist to look at it, not only will they know precisely what to do to fix the issue, but they will also help you save a significant amount of money on your monthly power bills.
5. We Provided the Most Effective Tools
Any technician who has received enough training will provide the highest quality equipment in order to service your gadgets. They are knowledgeable about the many facets of the problem's complexity and are equipped to deal with a variety of predicaments. It is possible that untrained technicians may not have access to this equipment, which means they will be unable to repair your devices in the right manner.
6. Boosts Productivity and Efficiency
Home appliances that have not been properly maintained have a tendency to work harder than they should, which results in greater consumption of either electricity or gas. A refrigerator that loves to have its door propped open wastes an excessive amount of electricity, attempting to keep the temperature within the appliance stable. A clothes dryer that has a filthy filter or an exhaust vent that is partly blocked is problematic for two reasons: first, it performs a poor job drying your clothing, and second, and more seriously, it poses a significant risk of fire. In order to get your garments dry, you wind up having to run the dryer for a longer period of time. This wastes energy, which in turn drives up the cost of your monthly power bills.
The natural wear and tear that occurs over time cause decreased efficiency in older appliances. Utilizing an appliance that has a lesser efficiency will result in increased financial expenditures. If we do routine maintenance, an appliance repair firm will be able to identify seemingly little issues that may have the potential to significantly reduce productivity. Airflow may be improved, for instance, by cleaning the filters in air conditioning units or dryers and clearing away debris.
7. Make Financial Savings in the Long Run
If home appliances are required to work too hard, it will cost more money and energy to run them. The fact that your monthly energy bills are unusually high is a clear indication that one or more of the appliances in your house need either maintenance or repair. The efficiency of your home appliances might suffer as a result of the normal wear and tear they experience. The most common causes of the problem include obstructions in the ductwork or tubes, clogged filters, and malfunctioning sensors. By tuning up your equipment and doing periodic maintenance on your appliances by any Best appliance repair company, you may reduce the amount of money you spend on energy and guarantee that they are operating as effectively as possible.
8. Extend the Usage Time of Appliances
A longer lifespan may be achieved by properly maintaining your home appliances. Not only do appliances that are not regularly maintained use an excessive amount of energy, but they also wear out considerably more quickly. Your clogged dryer has to work harder and generates more heat than it should, which almost always results in premature failure. You should make it a habit to frequently follow the guidelines for maintenance that are listed in the owner's manuals of your equipment. By doing so, you can maintain them in good working order for a longer period of time.
9. Put the Focus on Safety
The elimination of potential health and safety risks is among the top justifications for doing regular appliance maintenance. For instance, certain appliances are powered by gas or electricity, both of which have the potential to start fires. Appliances that break down are the root cause of hundreds of fires that start in homes each year. Routine appliance maintenance is essential in order to reduce the risk of fire-related property damage or personal harm.
Preventative appliance maintenance is an important part of the responsible home and property ownership. If your dishwasher does not drain properly, it might cause flooding in your kitchen. Your whole family is at risk of being ill if your refrigerator is operating at an excessively warm temperature. If the vent for your dryer is obstructed in any way, your home might catch fire at any moment. Take good care of your appliances so that you may lower the likelihood of experiencing property damage as a result of an item.
10. Avoid Surprises
Raise your hand if you find that your household appliances make your life easier. When one of your household appliances breaks down, it may have a snowball effect on your already hectic schedule. When one of your home appliances isn't functioning properly or when it's time for routine repair, call in a qualified specialist.
Contact A-One Appliance Repair Company Today
If you are facing any problems with your appliances, give us a call today!