For many individuals, the amount of labor they have to do at home is too much. There will be a great deal of work to be done, but not enough hours in the day. It's for this reason that household appliances might be considered saviors. It's hard to believe that we've made it a whole week without using a washing machine or dryer. That's a sure way to make things crazy at home. That's why as soon as you notice a problem, you should contact a professional appliance repair company. Rather than attempting to fix your appliance on your own, you should contact A-One Appliance Repair for many reasons.
A-One Appliance Repair Company in Long Island, Nassau
The name "A-One Appliance Repair" has come to be identified with dependability and excellence in service. We've earned this reputation over the years by never failing to meet or exceed our customers' expectations when it comes to repairing their household appliances. Professionalism, punctuality, and attention to detail are guaranteed whenever you use our repair service. Here at A-One Appliance Repair, we go out of our way to treat each customer like they're part of the family.
Benefits of Hiring Us
1.
     

With Over Two Decades of Professional Experience

The Long Island, New York, headquarters of A-One Appliance Repair. We are descended from a long history of highly respected appliance maintenance specialists. Our firm has been providing appliance repair services for the local community for over 20 years. There are several benefits to using A-One Appliance Repair's services. The repair of your appliance will be scheduled within a one-hour window, unlike some other companies who repair appliances but make you wait all day for a technician to come to your house.
2.
     

The Most Dependable Appliance Repair Company on Long Island

Nobody else can compare to the quality of service we give when it comes to repairing and maintaining household appliances. This family-owned and -operated appliance repair services provider company on Long Island, puts a premium on keeping up with the latest technology advances and offering superior service to each and every one of their customers. We are known for our reliability, honesty, and thoroughness. From washing machine repair to oven repair to refrigerator repair, A-One Appliance Repair does it all.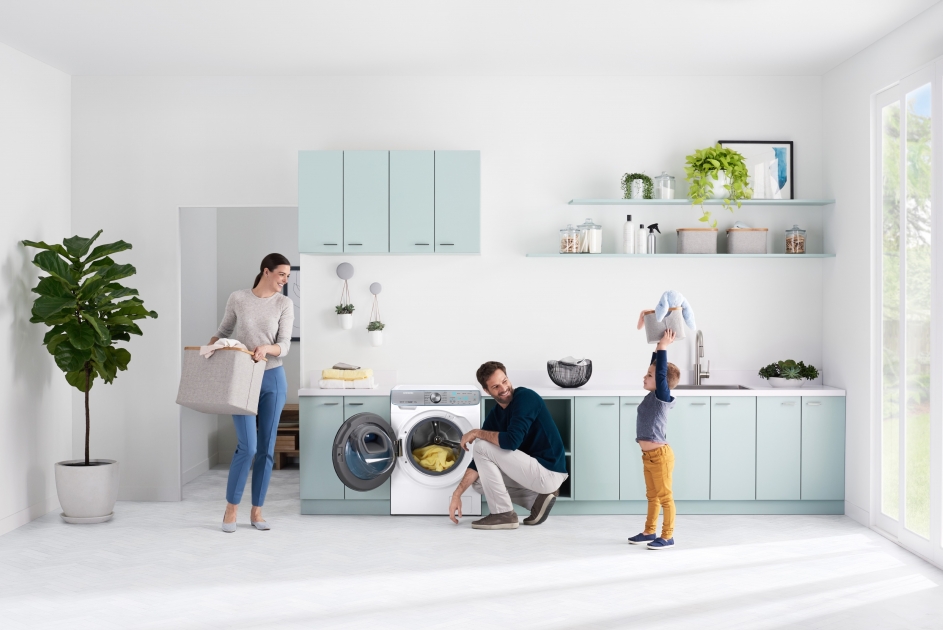 3.
     

We Repair Popular Brands

Our appliance repair company's trained experts have a vast amount of expertise, which sets us apart from our competitors. There isn't a brand out there that our seasoned professionals can't repair. As a result, we can help you regardless of the brand or model of your appliances. In addition, we are certified in dealing with the following brands:
Whirlpool

Speedqueen

Admiral

Frigidaire

Kenmore

Lg 

Kitchenaid

Samsung

Sears

Jenn Air

Bosch


4.
     

Top-Notch Appliance Repair from Qualified Professionals

The professionals that provide A-One Appliance Repair's home appliance repair service are fully qualified to fix appliances of any make, model, or year. In the event that your washing machine breaks down, your dishwasher develops a leak, or your refrigerator stops cooling, you will want to contact a service technician you can trust. One of our highly qualified experts is available around the clock to repair or service any of your kitchen or laundry room appliances.
5.
     

We're Able to Save Your Time

For a successful businessperson who has a lot on their mind, time is always of importance. Your time would be better spent doing anything other than trying to diagnose the oven's problem. Seek out us instead so that you may put your efforts where they are most needed. Doing the repairs on your own is time-consuming since you'll need to track down specialized tools and equipment.
6.
     

Repairs of the Highest Standard Are Available 

If you aren't an expert in appliance repair and maintenance, it's likely that you won't be able to get your appliance working as well as it would with professional help. An inexperienced person might easily overlook a number of nuances and possibilities while attempting to repair a broken dryer by reading and following detailed, step-by-step instructions from a manual. Not having the same degree of expertise as a professional makes it challenging to determine whether something is "normal" or not. Let an expert take a look and set your mind at ease; you never know what to anticipate when confronted with a loose screw or a wide opening.
7.
     

Practicality and Security

A-One Appliance Repair Services is a lifesaver in terms of time and effort saved around the house. For starters, you don't have to bother bringing it into the shop for repairs. Instead, all you have done is us, and skilled professionals should be at your property within 24 hours. Then, the qualified technician will fix your appliance quickly and efficiently so that it does not interfere with your everyday life any longer than necessary.

In addition, practically every appliance in a modern home requires power, including the fridge, washer, and electric oven. If you don't have the understanding to handle a situation, it's best to bring in an expert since making even a little mistake might have catastrophic consequences. It would help if you did not try to repair electrical equipment unless you are an expert, both for your own safety and the protection of your family and because you might accidentally disable other appliances while attempting to fix the faulty one. Electric shocks, strained limbs, and burns are all too standard when consumers try to fix appliances on their own. Avoid any untoward incidents by playing it safe and getting our expert help.
8.
     

Quick Service and Excellent Customer Service

If you need prompt help with any of your household appliances on Long Island, whether it's your refrigerator, washer, oven, or another device, A-One Appliance Repair is the place to go. They service all major brands of home appliances. The vast majority of the time, we are able to finish the repairs on the same day that we start them. We are able to fix anything, including but not limited to appliances such as freezers, ice makers, refrigerators, dishwashers, washers, ovens, cooktops, and stoves. Our company is accessible to customers six days a week. Please get in contact with us as soon as you can for same-day appliance repair services on Long Island and in the surrounding areas!
9.
     

We Provide Guarantees

The warranties that come with most home equipment are often rather extensive. If you choose to handle the maintenance and repairs on your own, the guarantee will be rendered null and void. The qualified appliance repair technicians at A-One Appliance Repair will back their work with a warranty, as is standard practice. In the event that you run into the same issue again in the coming days or weeks, you will know who to get in touch with.
10.
     

Contact A-One Appliance Repairs Today!

A-One Appliance Repairs is a New York company with headquarters on Long Island. Generations of our family have worked in the appliance service industry. Our company began fixing home appliances over 20 years ago. We repair several different machines, including refrigerators, washers, ovens, and front-loading washers and dishwashers.

The likes of Whirlpool, Jenn-Air, KitchenAid, Kenmore, LG, and Frigidaire are no match for our skill set. If you have any appliance-related questions or need prompt assistance, the A-One Appliance Repair team is here to help. Appliance repair is available in the area, so give us a call if you have any questions or need
assistance. Our door is always open, and we're glad to provide a hand.
Our Specialty
– Repair of All Major Appliance Brands
– Quality Assurance on Parts
– Same Day Repair Services
– Professionally Certified Technicians
– Quick Response Time with Emergency Services
– Flexible Scheduling