The washing machine, together with the fridge, is the most ubiquitous home appliance in the world. Each kind of washer serves a fundamental purpose, which is to clean laundry and linens. This everyday need, together with the desire to make washing easier and cleaner, is what has led to the development of the astounding variety of washers with which we are all now acquainted. Also, If you are using these new models and facing any problems, you can get washer repair services and save money.
Many houses and flats have washers and dryers in the basement or a separate laundry area. Washing machines and dryers are seen as necessities by some and luxuries by others. If you understand what you're looking for in a washing machine, you'll find plenty of options to choose from.
The constant development of technology has simplified the routines we do every day. The invention of the washing machine is only one example of how technology has simplified our lives. What follows is a discussion of the benefits offered by various washing machine models.
Benefits of Washing Machine
1.      Time Is Saved By Using Washing Machines
The time we used to spend washing our clothing by hand has been cut in half thanks to the invention of washing machines. The ability to multitask in a manner that was previously deemed impossible has also been made feasible by washing machines. We may leave the house while our garments are being washed in the machine and then return immediately after the cycle has finished finishing drying them on the clothesline. Washing machines, though, may need washer repair services, but overall they are a blessing.
2.      It Takes Less Effort to Use a Washing Machine
Because of the invention of washing machines, we no longer have to put in the effort required to wash our soiled clothes by hand. The act of washing our clothing helps us take better care of them, and the many functions that a washing machine offers also contribute to this.
3.      There Are a Variety of Wash Cycles Available on Modern Washing Machines
Depending on the material of your garments, several wash cycles are available on washing machines. When carrying heavier weights, one should utilize a heavy rotation. The cycle may be adjusted to meet the specific needs of your delicate or high-maintenance garments, preventing such clothes from being destroyed in the washing process. For this, you can also call a dryer / washer repair company. It is extremely crucial to use the appropriate wash cycle since this prevents the garments from being damaged in any way.
4.      Dispelling Some of the Myths Surrounding the Varieties of Washing Machines
There is no shadow of a doubt in my mind that each and every kind of washing machine that is on the market today does a respectable job of cleaning one's garments. As a customer, having so many options may be mind-boggling and even perplexing at times.
There are already close to half a dozen distinct models of washing machines that can be purchased online or in retail stores. Because the requirements of each household are unique, it is essential to investigate the many kinds of washing machines that would be most appropriate for your circumstances before making a purchase.
Please scroll down to receive a rundown on the many sorts of washing machines that are our ultimate go-to for accomplishing our day-to-day chores.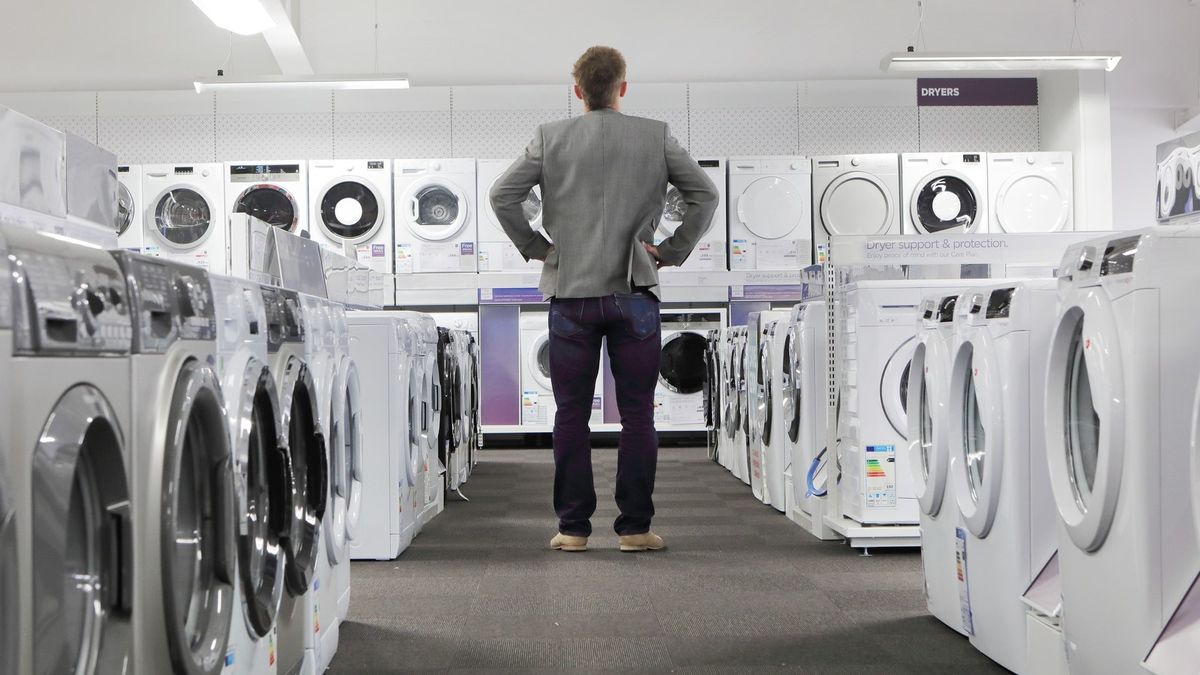 Washing Machines: Which Type is best for you
1.

      

Time-Honored Agitator Washing Machines
Most people's "default" washing machine is a top-loading model with an agitator. The agitator is the rod or component at the heart of the washing machine that rotates the garments for maximum cleaning. But there is a price to pay for such might. Top loading agitator washers can only hold about as much laundry as a regular top loading washer. In addition to wasting more water, the constant motion of the agitator may be rough on your clothes. But top load washers are more affordable and have quicker wash cycles than other kinds.
Top load washers with agitators are also not the most aesthetically pleasing washers. However, top-load washers enable you to throw in socks or other neglected laundry items even while a cycle is going, which is not possible with conventional front-load washers. Top-loading washing machines with agitators have varying degrees of effectiveness but often provide adequate rather than exceptional cleaning.
2.
     

Top-Load Washing Machines with an Impeller

Without an agitator, water is moved alongside the drum by a shallow impeller in top loading machines. A high-capacity top-loading washer with an impeller provides more laundry loads and is soft on your wardrobe. High-efficiency washing machines like those seen above are often regarded as the cutting-edge successor to traditional top-loading machines equipped with a tumbling wash basket.

 Like contemporary front-loading washers, they contain load sensors that calculate the optimal water level and quick spin cycles that cut down on drying time and energy consumption by extracting more water from the laundry. Keep in mind that high-efficiency washers without agitators often have lengthier wash cycles than conventional top load washers and need a specific high-efficiency detergent. You can also contact to any professional appliance repair company if you didn't know about these functionally, and repairing parts cost.
3.
     

Space-Saving Washers

Washers that are compact in size are easier to transport. Regularly, their breadth is 25 inches. For individuals who are restricted by living quarters, they provide a viable alternative. Mini washers and dryers for apartments are available and offer all the same outstanding features as full-size appliances. Most small-sized dryers nowadays use electricity. When space is at a premium, a stackable washer and dryer set might be a lifesaver.
4.
     

Combination Washer and Dryer

A washer-dryer combination is not the same thing as a pair of washers and dryers; instead, it is a single device that combines a washing machine and a dryer into a single cabinet. A washer-dryer combo may be purchased alone or as part of a set. Although they are not common in all areas, they might be an excellent choice for those who live in highly compact houses or flats due to the fact that they do not consume a significant amount of space at all.
5.
     

Integrated

The integrated washing machine has a cabinet door that is installed in front of the machine. This is the central concept of the integrated washing machine. The majority of the time, it is put in the kitchen as opposed to other rooms since the kitchen units provide the machine solidity and it integrates into the design of the kitchen better;
6.
     

Stackable

People who need full-service washing capabilities but have limited space may want to consider purchasing a washer and dryer that can be stacked. The combination of a washer and dryer that may be stacked is often referred to as a laundry center. In this design, the dryer is positioned above the washer instead of next to it.
7.
     

Portable Washer

If you live in a tiny home or apartment and do not have space for a full-size washing machine, a portable washing machine is an excellent alternative that you might consider. Because of their limited capacities, portable washing machines should only be used in situations in which there is insufficient room for a full-sized machine.
8.
     

Top-Loading

These washing machines feature faster cycles and are much more affordable both to purchase and to maintain than their counterparts. The sort of cycle that you wish to use is selected through a control panel that is relatively straightforward and uncomplicated to use, making it possible for almost anybody to run the machine without any difficulty. Unfortunately, if you put in too many things to be cleaned, you will discover that your unit is not able to perform as great of a job and you can also contact washing machine experts. Additionally, this kind of washer sometimes has difficulties getting all of the water from the load while it is spinning.
9.
     

Semi-Automatic 

One tub is used for washing, while the other is used for drying in a washing machine that is only semi-automatic. If it is necessary to dry the garments after washing them, the items will need to be moved by hand from the washing tub to the dryer tub before the drying cycle can begin.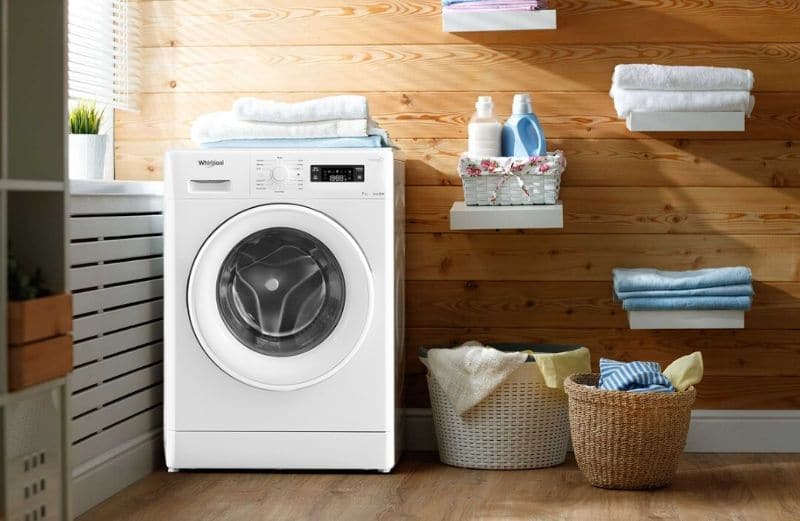 10.
     

Fully-Automatic

This kind of washing machine is by far the most prevalent type. After the garments have been loaded into the washing machine, the lid is secured in place. After the necessary settings have been made, the machine will operate on its own to finish the cycle, which includes both washing and drying the clothes. You have the option of selecting only the wash function, the wash and dry function, or any additional function that the model offers.
Conclusion
There is, without a doubt, no such thing as the best washing machine on the market; instead, there is just a variety that will fit your preferences. Each washing machine has been thoughtfully crafted to make the washing process simpler and more convenient for you. Both the top-loader and the front-loader are time-saving and efficient appliances, so it doesn't matter which one you choose. It is essential that you ask a washing machine expert before buying a washer. Keep in mind that each of these washing machines has both positives and negatives and that no model is ideal in every way. They, thankfully, come with a guarantee that is good for one year. Therefore, you will get your money's worth out of it.
At A-One Appliance Repair, our knowledgeable technicians are able to handle both the installation and maintenance of your washing machine. If you need any type of assistance before buying washer call us directly!
Get in Touch with A-One Repair for Washer Service Now!
A-One Appliance Repair is a New York company with headquarters on Long Island. Our family has been fixing washers for centuries. Since our company's inception twenty years ago, we have specialized in fixing various home appliances. Appliances including refrigerators, washing machines, ovens, and front-loading washers/dishwashers are just a few of the numerous appliances we handle. The likes of Whirlpool, Jenn-Air, KitchenAid, Kenmore, LG, and Frigidaire are no match for our skill set. Your one-stop shop for appliance consultation and repair, A-One Appliance Repair is here to help. Make sure to get in touch with us if you have any questions or concerns about your appliances or if you require local appliance repair. In any situation, we'd be glad to provide a hand.