A-One Appliance Repairs can fix any issue you are having with your home appliances, whether it's with your dishwasher, washing machine, dryer, ice maker, oven, refrigerator, or stovetop. Their customer service representatives are very helpful, and their appliance repair experts have a lot of experience. Performance levels at our organization always meet or surpass the highest requirements, and our employees are educated to repair products manufactured by all of the best leading manufacturers.
Our professionals are trained to complete the task successfully on the first attempt, and they come prepared to your home with all of the components that are required. Customers can have peace of mind knowing that technicians are prepared since a large number of parts are constantly kept in stock; there will be no needless wait times while components are ordered. In addition, our business upholds all guarantees, so you can have peace of mind.
3 Qualities of the Best Appliance Repair Company
It is crucial for everyone who lives in the Long Island, NY area to be aware of the various options that are accessible to them in the event that they require some kind of appliance repair. After all, the fluctuating temperatures and the particles that are blown by the wind can cause appliances to require repair more frequently there than in other locations of the country. In a fortunate turn of events, there is A-One Appliance Repairs, which provides its clients with an astonishingly extensive range of services and advantages. In the following, we will use this company as an example to take a more in-depth look at it so that we can demonstrate why this organization is the best appliance repair company in Long Island.
1.
Individualized Attention
Personalization of the interactions that take place between clients and businesses is one of the features of the commercial world that is rapidly becoming extinct in the current world. A-One Appliance Repairs is run by the owner, and it is a family-owned and -operated enterprise. They were forced to establish their company one customer at a time, banking on the fact that their professionalism would lead to the introduction of additional consumers. It is not difficult to understand why so many clients have decided to get in touch with A-One Appliance Repair. From the warm and welcoming family environment that they maintain in the office to the individualized service that they provide, A-One Appliance Repairs is an obvious choice.
2.
Unparalleled Expertise in the Product
Customers who want the appliance manufacturer to fix their appliance confront the most significant obstacle, which is that the manufacturer can only repair their brand's specific products. If you own a Whirlpool washer and a dryer, you will need to contact two different repair shops in order to get your appliances fixed. This issue can be remedied by A-One Appliance Repair Service due to the fact that the technicians who work for them are knowledgeable in virtually all of the major appliance manufacturers. This enables the company's consumers to contact them for repairs on virtually any type of home equipment, whether it is a refrigerator, stove, or washing machine.
3.
Commitment to Ensuring the Happiness of Our Clients
When a customer has had an appliance for an extended period of time, the manufacturer of the appliance may have gone out of business or stopped stocking a particular part in their outlet stores. If this is the case, the consumer will not be able to purchase the part. One of the reasons that A-One Appliance Repairs Company has grown to become Long Island's most trusted appliance repair business is that they will go to extraordinary lengths to track down the components needed to repair your appliance. 
If you have an older model of an appliance that is no longer manufactured, you can count on A-One Appliance Repair Service to do all in its power to get the replacement components you need to either keep it operating or get it back up and running again. It would be difficult for a consumer to find a company that is more committed to providing full and individualized service to its clientele than the one being researched.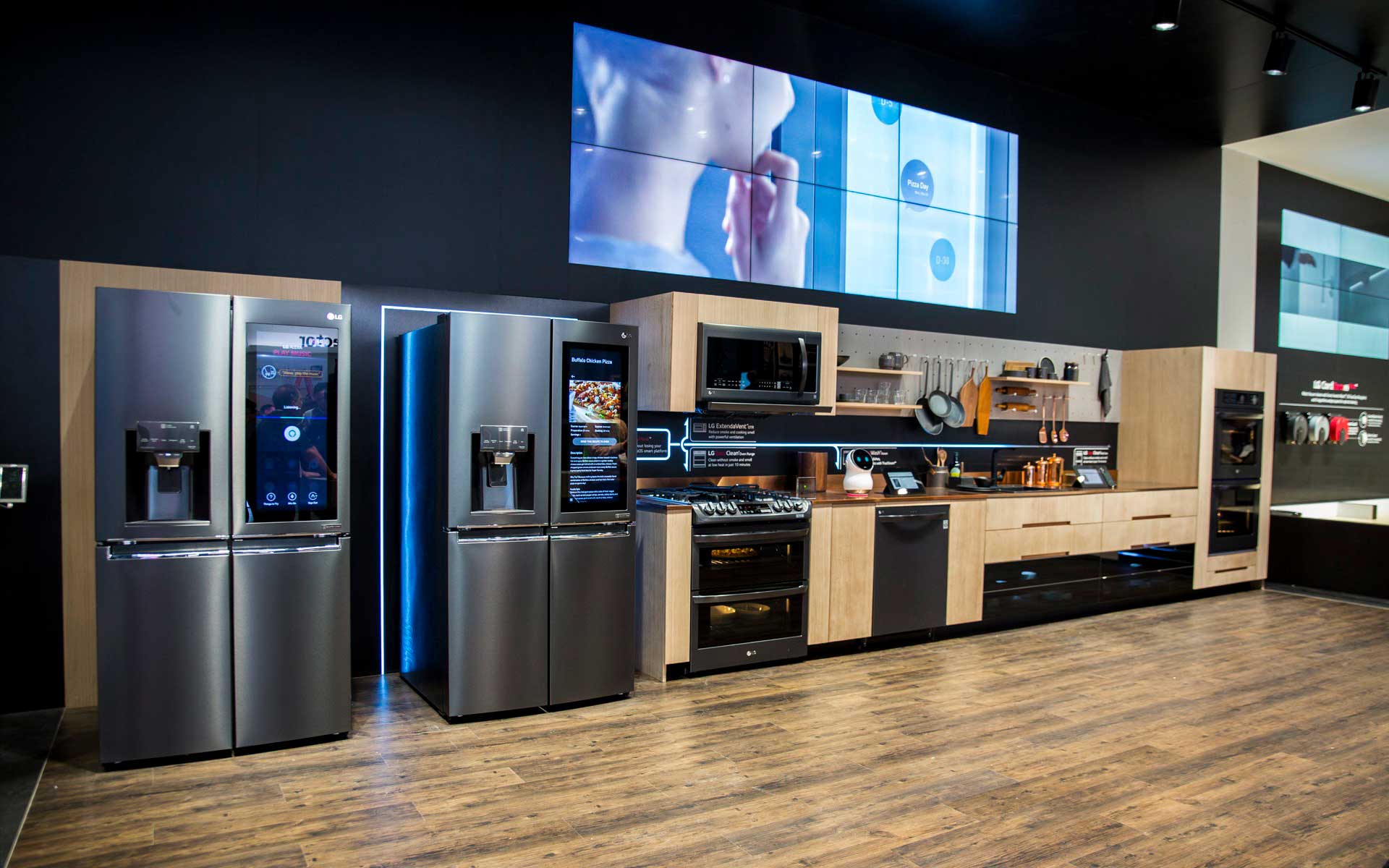 Long Island's Best Appliance Repair Company
A-One Appliance Repair in Long Island, New York, is a family-owned business. Our family has a long and distinguished history of working in the field of appliance repair and maintenance. Since the beginning of our firm twenty years ago, we have been providing repair services for a wide range of different types of home appliances.
When you choose to partner with A-One Appliance Repairs it results in a number of benefits. We will schedule the repair of your appliance to take place within a window of one hour, in contrast to other companies who fix appliances and make you wait all day for a technician to arrive at your home. Second, we are able to fix virtually all of the key home appliances that you own, even the ones that are in your house. We offer a wide range of services, some of which include the maintenance and repair of a variety of home appliances, including dishwashers, front-loading washers, ovens, refrigerators, washers, and front-loading washers and dryers. In addition, we are able to perform repairs on home appliances manufactured by any brand, including but not limited to Whirlpool, Jenn-Air, KitchenAid, Kenmore, LG, Frigidaire, and a lot of other manufacturers.
A-One Appliance Repair Provide Repairs for All Major Home Appliances
 

 

Washing Machine

 

Stove Repair

 

Refrigerator Repair

Dryer Repair

Oven Repair

Cooktop Repair

Dishwasher Repair

Freezer Repair

Ice Machine Service and Repair
A-One Appliance Repair Service All Popular Brands
We stand out from the competition because of the educated professionals who work for our appliance repair company. These professionals have a wide amount of experience. There is not a single manufacturer whose products are beyond the capabilities of our skilled technicians to fix. Because of this, we are able to assist you regardless of the make or model of the home appliances you own.
In addition, we are authorized to work with the following brands thanks to our certifications: 
Whirlpool

Speedqueen

 

Admiral

Frigidaire

Kenmore

 

LG

 

Kitchenaid

 

Samsung
Why Should You Go with A-One Appliance Repair?
When it comes to the maintenance and repair of residential appliances, we consider this to be just the beginning of what we hope to achieve for our clientele. As part of our dedication to providing an extraordinary level of care to each and every one of our customers, we go above and beyond to guarantee the safety of each and every one of their residences. When you hire us, you'll see that this pride is reflected in the way we interact with our clients and in the respect with which we treat your home.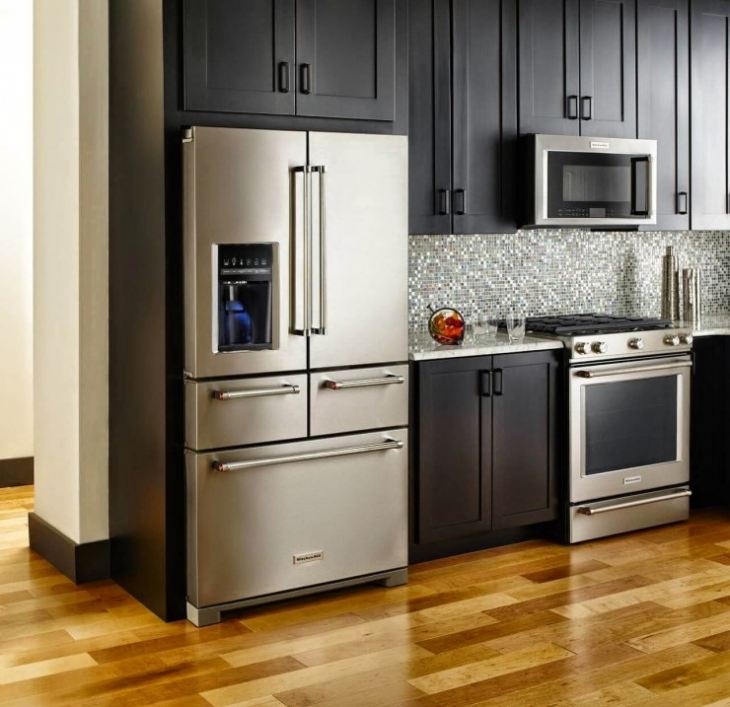 Best Customer Service
The provision of first-rate service to customers is A-One Appliance Repair's major priority in all that it does. As a consequence of this, you are able to rely on us to appear at the scheduled time and provide you with an honest evaluation of the degree to which your home appliances are in need of repair. In addition, we offer flexible appointment hours, moderate prices, and exceptional craftsmanship. In the unfortunate event that your refrigerator, dishwasher, or ice maker stops working, you'll be relieved to know that We are available to assist you. When we perform a repair job on an appliance in someone's home or kitchen, we get a sense of immediate gratification because we know we've helped that person save money and made their life easier.
This is why we enjoy doing the work we do. In addition, we have a genuine concern for our customers and a want to be of service to them in any way that we can. The evidence is in the fact that our service for repairing appliances is both efficient and cost-effective. We guarantee the quality of our appliance repairs by offering a warranty on both the labor and the components that we use, as well as experts that are licensed, insured, and well-trained. Give us a call right away for any and all of your appliance repair requirements.
Highly Trained Professionals
The A-One Appliance Repair Team is available to assist you whenever you may require assistance with your appliances or whenever you may require prompt appliance repairs. Please do not be reluctant to get in touch with us in the event that you have any inquiries or concerns regarding your home appliances. You may put your complete trust in us to handle any and all of your repair needs.
Unconditional Satisfaction and Components That Are Guaranteed
To ensure that the repairs we provide are of the highest possible quality, we only work with approved parts and components.
Pricing is Based on a Flat Rate
Before initiating any work, our professionals ensure that all pricing details have been well clarified. The technicians at A-One would never bill you unexpectedly for additional services.
Emergency Repair
Appointments
Our experts are available on your time whenever you need them! Please give us a call-in advance to schedule a convenient appointment time.